Companies with modern applications and legacy data infrastructures require fast data transfer within the enterprise, in addition to the requirement to integrate with their existing systems. Many enterprises are moving from their legacy messaging systems to support Pulsar, which is cloud native messaging and event streaming platform. Aerospike Connect for Pulsar offers an outbound connector to ship change notifications from Aerospike 5.0 via the new XDR protocol to a Pulsar consumer for streaming pipelines for log analysis, Internet-of-Things (IoT), etc..
Aerospike Connect for Pulsar (Figure 1) leverages the new XDR protocol in Aerospike 5 for higher performance at scale in enterprise Pulsar-based streaming pipelines. Pulsar provides a data bus that allows applications to subscribe data through named topics. This integration enables Aerospike Database 5 to submit Aerospike change notifications via the Aerospike XDR protocol to Pulsar. Other applications and data stores can subscribe to data from Aerospike Database clusters.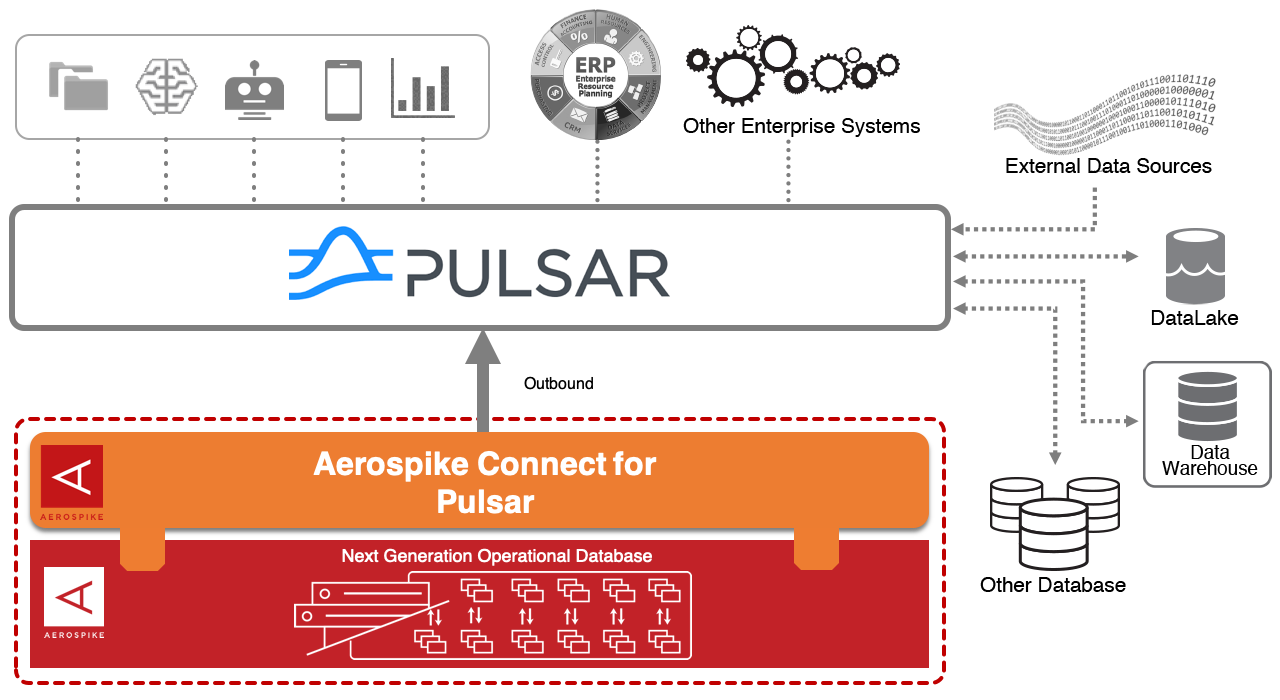 Figure 1. Aerospike Connect for Pulsar
Why Aerospike Connect for Pulsar
Aerospike Connect for Pulsar provides a simple way to move data in and out of Aerospike to other enterprise systems via the Pulsar enterprise messaging system.