Aerospike is trusted by leading enterprises around the world to help them confidently deploy mission critical, strategic operational applications that make digital transformation possible. Aerospike's vision is to make it easy and affordable for companies of all sizes to build next-generation data systems like those built internally by the largest internet-scale companies like Google and Facebook.
Our enterprise-grade database is deployable anywhere, delivers unmatched uptime, predictable performance, and exceptionally low TCO. Aerospike has customer deployments that have run for years with no service disruption, handling hundreds of terabytes of data, supporting trillions of transactions per month, with sub-millisecond latency.
Video – The Aerospike Vision
Video – Digital Transformation and our Clients' Journey
Aerospike is used in Financial Services, Banking, Telecommunications, Technology, Retail, E-commerce, Adtech, Martech and Online Gaming. Powered by a patented Hybrid Memory Architecture™ and autonomic cluster management, the Aerospike database is ideal for Fraud Prevention, Digital Wallet, Online Brokerage, Telco Charging & Billing, Messaging & Chat, Recommendation Engines, Real-Time Bidding, and other applications that require the highest possible uptime, performance and scale.
Aerospike customers include Adobe, Airtel, FlipKart, Kayak, Nielsen, Nokia, PayPal, and Snap
John Dillon
CHIEF EXECUTIVE OFFICER
John Dillon is the Chief Executive Officer of Aerospike. John has more than 30 years of experience building high-growth technology companies, and a passion for empowering developers creating next-gen applications in the cloud. John previously held CEO roles at Engine Yard, Hyperion Solutions, Navis and Salesforce.com. Earlier in his career he was an engineer at Electronic Data Systems and held sales management roles at Oracle as the relational database management company grew from $100M to $1B.
Brian Bulkowski
FOUNDER AND CHIEF TECHNOLOGY OFFICER
Brian Bulkowski is a Founder and the CTO of Aerospike. With almost 30 years in Silicon Valley, his motivation for starting Aerospike was the confluence of what he saw as the rapidly advancing flash storage technology with lower costs that weren't being fully leveraged by database systems as well as the scaling limitations of shared MySQL systems and the need for a new distributed database. He was able to see these needs as both a Lead Engineer at Novell and Chief Architect at Cable Solutions at Liberate – where he built a high-performance, embedded networking stack and high scale broadcast server infrastructure.
Srini Srinivasan
FOUNDER AND CHIEF DEVELOPMENT OFFICER
Srini V Srinivasan is a Founder and Chief Development Officer at Aerospike. When it comes to databases, Srini Srinivasan is one of the recognized pioneers of Silicon Valley. He has two decades of experience designing, developing and operating high scale infrastructures. He also has over a dozen patents in database, web, mobile and distributed systems technologies. Srini co-founded Aerospike to solve the scaling problems he experienced with Oracle databases while he was Senior Director of Engineering at Yahoo. Srini has a B.Tech, Computer Science from Indian Institute of Technology, Madras and both an M.S. and Ph.D. in Computer Science from the University of Wisconsin-Madison.
Jim LoDestro
CHIEF REVENUE OFFICER
Jim LoDestro is a Silicon Valley veteran bringing a wealth of knowledge and experience to his role as Chief Revenue Officer at Aerospike. In previous roles he held worldwide sales responsibilities at Arbor Software/Hyperion, Responsys, and more recently Janrain, where he served as Senior Vice President of Worldwide Sales. Jim received his B.A. in History from the University of Rochester, and an MBA in Finance from Babson College.
Bill Odell
CHIEF MARKETING OFFICER
Bill Odell has spent over 25 years in the trenches launching new products, building businesses and leading high performance marketing organizations. He is passionate about helping educate customers on how to apply new technology solutions that help drive transformative business outcomes. Bill has held executive positions at Cisco, Dell Software and SonicWall as well as multiple category-creating growth stage B2B technology companies.
Alan Cyron
CHIEF FINANCIAL OFFICER
Alan Cyron is the Chief Financial Officer for Aerospike. Alan has over 25 years experience as CFO for various private and public companies including Engine Yard, Navis, Axis Systems, MobileAria and Paragon Trade Brands. Prior to becoming a CFO, he was a Managing Director in the corporate finance group at a predecessor of JPMorgan Chase advising public and private companies. He also serves as an Advisory Board Member of U.S. Bank and Board Member of Salutron.
Andy Gooding
VICE PRESIDENT OF ENGINEERING
Andy Gooding currently serves as Vice President of Engineering at Aerospike where he previously held the role of Chief Architect, joining the company in 2011. At Aerospike, Andy has led our team of engineers to build industry leading performance, flash optimization and strong consistency Prior to Aerospike, he worked on embedded systems for a decade at Liberate, Core Mobility, Samsung, and Droplet Technologies where he worked on the Apple Graphing Calculator, Sprint's Push to Talk and Mobile Sync Solution. He spent his early career as Theoretical Physicist at Los Alamos National Lab, UCSD, and Princeton. Andy has a B.S. in Physics and Electrical Engineering from Stanford University and a Ph.D. in Theoretical/Particle Physics Physics and Cosmology from Princeton University.
Sunil Sayyaparaju
VICE PRESIDENT OF ENGINEERING
Sunil Sayyaparaju is Vice President of Engineering at Aerospike and heads the company's Bangalore Engineering team. He joined the company in 2011 and spearheaded the design and development of Aerospike's Cross-Datacenter Replication (XDR) feature. In addition, he frequently provides guidance to customers on their data modeling and end-to-end solution architecture designs. He has over 10 years experience working on different databases including NoSQL, SQL (Sybase) and RDBMSs. Sunil has deep expertise in single machine (monolithic), in-memory, distributed shared-disk, and distributed shared-nothing architectures with emphasis on replication, transaction management, storage, and performance tuning. Sunil holds a B.Tech from Andhra University and an M.Tech from Indian Institute of Technology, Bombay.
Meher Tendjoukian
VICE PRESIDENT OPERATIONS
As Vice President of Operations at Aerospike, Meher Tendjoukian heads global operations and manages teams spanning three continents providing 24 x 7 x 365 support. Prior to Aerospike, he was Sr. Director of Engineering at Yahoo! heading the engineering efforts for key mobile products at Yahoo! including mobile mail where its user base grew from a few million to over 50 million. In addition, Meher served as Software Engineer / Team Lead at Liberate Technologies leading the efforts of installing and supporting Liberate's server suite at several European digital TV deployments. Meher graduated from "SUPAERO", a world leader in aerospace engineering higher education (now ISAE-SUPAERO) in Toulouse, France.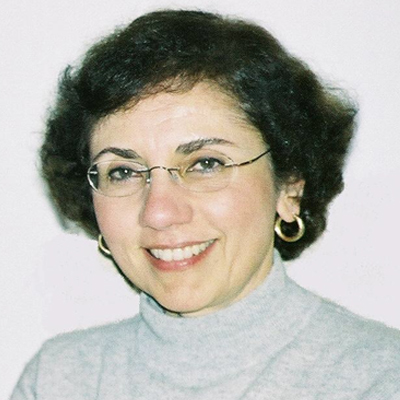 Marie-Anne Neimat
CO-FOUNDER, ORACLE TIMES TEN
"The ubiquity of smart devices is heralding a new era of fast data where the value of applications lies in the ability to sense and respond to Internet-scale data in real time. However, it is also challenging databases to cost-effectively and reliably deliver speed at scale."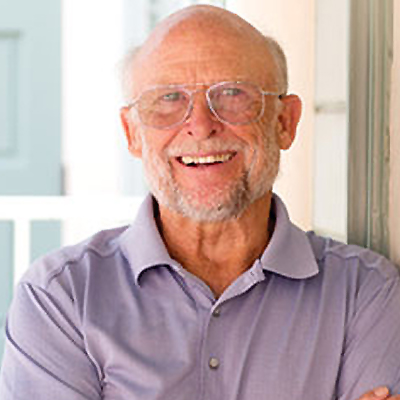 Don Haderle
FATHER OF DB2
"The killer app is real-time information serving – serving information about what's happening NOW. Businesses want to understand what consumers are doing and provide them services in the context of where they are and what they are doing NOW."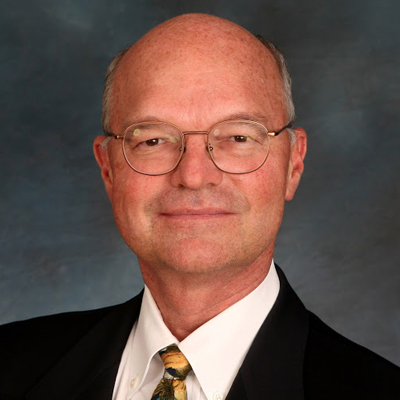 Roger Sippl
INFORMIX FOUNDER AND SILICON VALLEY PIONEER
"Databases designed around the limitations of the disk drive have served us well for the last few decades, but the emergence of Internet-scale Web applications requires a fundamentally different approach to database architecture."
John Dillon

CHIEF EXECUTIVE OFFICER

John Dillon is the Chief Executive Officer of Aerospike. John has more than 30 years of experience building high-growth technology companies, and a passion for empowering developers creating next-gen applications in the cloud. John previously held CEO roles at Engine Yard, Hyperion Solutions, Navis and Salesforce.com. Earlier in his career he was an engineer at Electronic Data Systems and held sales management roles at Oracle as the relational database management company grew from $100M to $1B.

Brian Bulkowski

FOUNDER AND CHIEF TECHNOLOGY OFFICER

Brian Bulkowski is a Founder and the CTO of Aerospike. With almost 30 years in Silicon Valley, his motivation for starting Aerospike was the confluence of what he saw as the rapidly advancing flash storage technology with lower costs that weren't being fully leveraged by database systems as well as the scaling limitations of shared MySQL systems and the need for a new distributed database. He was able to see these needs as both a Lead Engineer at Novell and Chief Architect at Cable Solutions at Liberate – where he built a high-performance, embedded networking stack and high scale broadcast server infrastructure.

Srini Srinivasan

FOUNDER AND CHIEF DEVELOPMENT OFFICER

Srini V Srinivasan is a Founder and Chief Development Officer at Aerospike. When it comes to databases, Srini Srinivasan is one of the recognized pioneers of Silicon Valley. He has two decades of experience designing, developing and operating high scale infrastructures. He also has over a dozen patents in database, web, mobile and distributed systems technologies. Srini co-founded Aerospike to solve the scaling problems he experienced with Oracle databases while he was Senior Director of Engineering at Yahoo. Srini has a B.Tech, Computer Science from Indian Institute of Technology, Madras and both an M.S. and Ph.D. in Computer Science from the University of Wisconsin-Madison.

Jim LoDestro

CHIEF REVENUE OFFICER

Jim LoDestro is a Silicon Valley veteran bringing a wealth of knowledge and experience to his role as Chief Revenue Officer at Aerospike. In previous roles he held worldwide sales responsibilities at Arbor Software/Hyperion, Responsys, and more recently Janrain, where he served as Senior Vice President of Worldwide Sales. Jim received his B.A. in History from the University of Rochester, and an MBA in Finance from Babson College.

Bill Odell

CHIEF MARKETING OFFICER

Bill Odell has spent over 25 years in the trenches launching new products, building businesses and leading high performance marketing organizations. He is passionate about helping educate customers on how to apply new technology solutions that help drive transformative business outcomes. Bill has held executive positions at Cisco, Dell Software and SonicWall as well as multiple category-creating growth stage B2B technology companies.

Alan Cyron

CHIEF FINANCIAL OFFICER

Alan Cyron is the Chief Financial Officer for Aerospike. Alan has over 25 years experience as CFO for various private and public companies including Engine Yard, Navis, Axis Systems, MobileAria and Paragon Trade Brands. Prior to becoming a CFO, he was a Managing Director in the corporate finance group at a predecessor of JPMorgan Chase advising public and private companies. He also serves as an Advisory Board Member of U.S. Bank and Board Member of Salutron.

Andy Gooding

VICE PRESIDENT OF ENGINEERING

Andy Gooding currently serves as Vice President of Engineering at Aerospike where he previously held the role of Chief Architect, joining the company in 2011. At Aerospike, Andy has led our team of engineers to build industry leading performance, flash optimization and strong consistency Prior to Aerospike, he worked on embedded systems for a decade at Liberate, Core Mobility, Samsung, and Droplet Technologies where he worked on the Apple Graphing Calculator, Sprint's Push to Talk and Mobile Sync Solution. He spent his early career as Theoretical Physicist at Los Alamos National Lab, UCSD, and Princeton. Andy has a B.S. in Physics and Electrical Engineering from Stanford University and a Ph.D. in Theoretical/Particle Physics Physics and Cosmology from Princeton University.

Sunil Sayyaparaju

VICE PRESIDENT OF ENGINEERING

Sunil Sayyaparaju is Vice President of Engineering at Aerospike and heads the company's Bangalore Engineering team. He joined the company in 2011 and spearheaded the design and development of Aerospike's Cross-Datacenter Replication (XDR) feature. In addition, he frequently provides guidance to customers on their data modeling and end-to-end solution architecture designs. He has over 10 years experience working on different databases including NoSQL, SQL (Sybase) and RDBMSs. Sunil has deep expertise in single machine (monolithic), in-memory, distributed shared-disk, and distributed shared-nothing architectures with emphasis on replication, transaction management, storage, and performance tuning. Sunil holds a B.Tech from Andhra University and an M.Tech from Indian Institute of Technology, Bombay.

Meher Tendjoukian

VICE PRESIDENT OPERATIONS

As Vice President of Operations at Aerospike, Meher Tendjoukian heads global operations and manages teams spanning three continents providing 24 x 7 x 365 support. Prior to Aerospike, he was Sr. Director of Engineering at Yahoo! heading the engineering efforts for key mobile products at Yahoo! including mobile mail where its user base grew from a few million to over 50 million. In addition, Meher served as Software Engineer / Team Lead at Liberate Technologies leading the efforts of installing and supporting Liberate's server suite at several European digital TV deployments. Meher graduated from "SUPAERO", a world leader in aerospace engineering higher education (now ISAE-SUPAERO) in Toulouse, France.

Marie-Anne Neimat

CO-FOUNDER, ORACLE TIMES TEN

"The ubiquity of smart devices is heralding a new era of fast data where the value of applications lies in the ability to sense and respond to Internet-scale data in real time. However, it is also challenging databases to cost-effectively and reliably deliver speed at scale."

Don Haderle

FATHER OF DB2

"The killer app is real-time information serving – serving information about what's happening NOW. Businesses want to understand what consumers are doing and provide them services in the context of where they are and what they are doing NOW."

Roger Sippl

INFORMIX FOUNDER AND SILICON VALLEY PIONEER

"Databases designed around the limitations of the disk drive have served us well for the last few decades, but the emergence of Internet-scale Web applications requires a fundamentally different approach to database architecture."