High performance NoSQL database delivering speed at scale
Modern apps for both startups and the Fortune 100 require a high performance database. Whether you are building new category defining apps or reimagining legacy apps to take advantage of more data for better outcomes, Aerospike is the only database that delivers both speed and scale.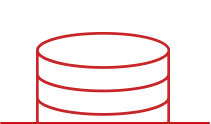 Aerospike's key-value functionality goes way beyond a simple blob store. Developers can do atomic operations such as increment on counters and set a time-to-live (TTL) on a record, or do batch operations.
Aerospike's structured but schema-less, flexible data model supports strongly typed data for cross-language compatibility. Rows contain cells with strings, integers, blobs, lists, maps, and serialized objects.
Aerospike's UDFs allow functions that are evaluated and executed on the cluster – decreasing network traffic.
Aerospike can now store GeoJSON objects and execute various queries, allowing an application to track rapidly changing Geospatial objects or simply ask the question of "what's near me". Internally, we use Google's S2 library and geohashing to encode and index these points and regions.
Aerospike's aggregation system allows simple statistics and highly parallel map/reduce style computations.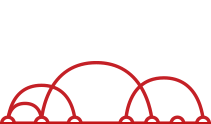 Aerospike's integrated geographic replication system copies data among cluster nodes automatically and continuously – for internet scale and disaster-proof applications.
With demonstrated million transactions per second (TPS) per server performance, you can cut hardware costs or build larger scale applications. Predictably, too.
Contains a storage engine purpose built for Flash. Modern Flash storage is less expensive than DRAM, supported in all cloud environments, and without the performance bottleneck.
First put into production in 2010, Aerospike's code has achieved 5 9's availability (such as 5 minutes of outage in 4.5 years) in multiple large scale deployments. Code you can count on.
Patented distribution algorithm uses consistent hashing but adds automatic rebalancing, random distribution of replicas, and SmartClient code which constantly monitors data availability.
Developers quickly get started in 10+ programming languages using intuitive native APIs. Beyond key value, access to queries, user defined functions, and analytics integration.
Replicate data easily – locally and remotely. Aerospike's distributed algorithms quickly reroute client requests around failures, evenly spread request load, and rapidly resync data.
Aerospike deployment and support engineers provide sizing estimates, application design and data model training, deployment help, and first line support around the clock. We succeed when you succeed.
Aerospike core database and client code is open source with many community driven projects and connectors.
Many internet applications are designed around large, fast key-value stores. Internet applications like Twitter, Weibo, Uber, Pinterest are built primarily with large key-value systems like Redis instead of SQL.
Detecting fraud and intervening is a goal when dealing with financial transactions. In industries like advertising, the most effective algorithms can be quite simple—record recent ads placed; only pay once for clicks.
Segment the data based on behavior, industries, partner website cookies and other attributes. Collect and store user information based on user activity and retrieve it to personalize their future interactions.
In placing digital advertising, real-time bidding is the process in which ad impressions are bought and sold via programmatic auctions.
If you have dynamically changing data, caching is a poor strategy. Aerospike is able to handle concurrent reads and writes with low latency and high throughput. Compared to Memcache and Redis, it has built-in clustering and can use high performance Flash (SSDs).
A recommendation engine uses innovative math, combined with domain-specific knowledge, to increase online engagement. If you're designing one, you'll need a data layer that's fast and flexible.
We run Aerospike heavily, peaking at 3 million reads per second and well over 1 1/2 million writes a second in a very cost effective way. I don't think there's any technology we've run into that even comes close. Geir Magnusson, CTO of AppNexus.
See AppNexus customer success story
Aerospike filled a gap for KAYAK that other caching and database technologies could not, enabling multi-key gets in less than 3 milliseconds and deploying with ease and scale with very low jitter. Ko Baryiames, SVP Technology
See Kayak customer success story
We looked at other NoSQL databases and ultimately settled on Aerospike because it is an order of magnitude faster and will enable us to reliably scale from over one million active users to over 10 million monthly active users by next December. Michael Comperda, CTO, Curse Inc.
See Curse customer success story
There has been no need for maintenance with Aerospike; it just works out of the box. Amitabh Misra, VP of Engineering
See SnapDeal customer success story
Trusted by the World's Biggest Brands
Ask the Experts Live:
Aerospike Technical Overview
Learn about the Aerospike architecture and get all of your questioned answered in this bi-weekly webinar.
Our scaling experts will discuss leading use cases on scaling high performance systems, share tips and best practices, and answer your questions (submitted in advance).
Learn More