Gartner Peer Insights 'Voice of the Customer': Operational Database Management Systems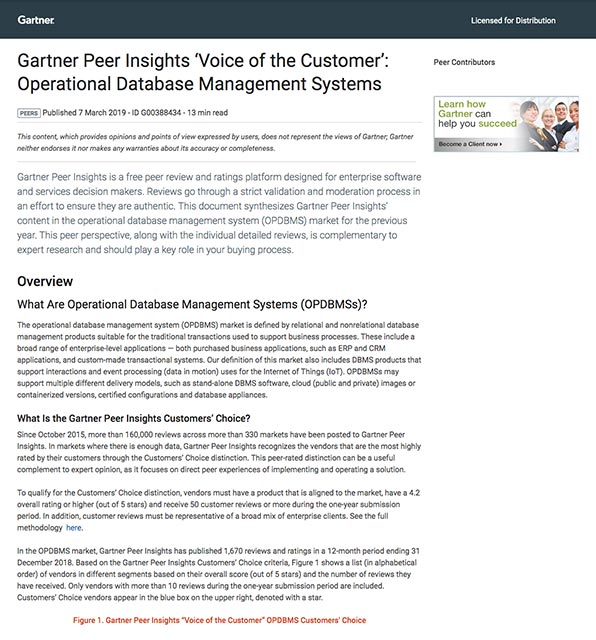 Peer Contributor, March 7, 2019
Gartner Peer Insights is a free peer review and ratings platform designed for enterprise software and services decision makers. Reviews go through a strict validation and moderation process in an effort to ensure they are authentic. This document synthesizes Gartner Peer Insights' content in the operational database management system (OPDBMS) market for the previous year. This peer perspective, along with the individual detailed reviews, is complementary to expert research and should play a key role in your buying process.
Download this report to learn how Aerospike earned a 4.9/5 rating on overall customer satisfaction on the March 2019 report.
Gartner Peer Insights reviews constitute the subjective opinions of individual end users based on their own experiences, and do not represent the views of Gartner or its affiliates.