Gartner: Don't Treat Your Customer Like a Criminal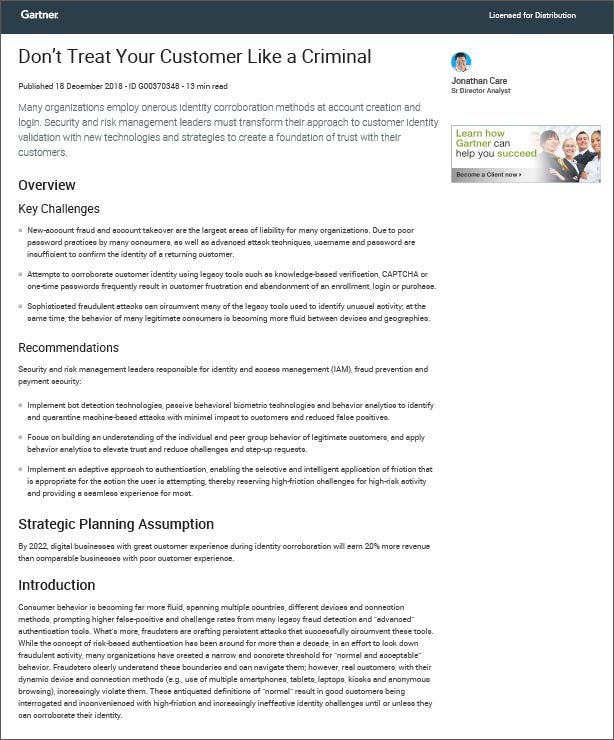 Jonathan Care, December 18, 2018
Many organizations employ onerous identity corroboration methods at account creation and login. Security and risk management leaders must transform their approach to customer identity validation with new technologies and strategies to create a foundation of trust with their customers.
In this paper, learn how security and risk management leaders responsible for identity and access management (IAM), fraud prevention and payment security should:
Implement bot detection technologies, passive behavioral biometric technologies and behavior analytics to identify and quarantine machine-based attacks with minimal impact to customers and reduced false positives.
Focus on building an understanding of the individual and peer group behavior of legitimate customers, and apply behavior analytics to elevate trust and reduce challenges and step-up requests.
Implement an adaptive approach to authentication, enabling the selective and intelligent application of friction that is appropriate for the action the user is attempting, thereby reserving high-friction challenges for high-risk activity and providing a seamless experience for most.