Begin Investing Now in Enhanced Machine-Learning Capabilities for Fraud Detection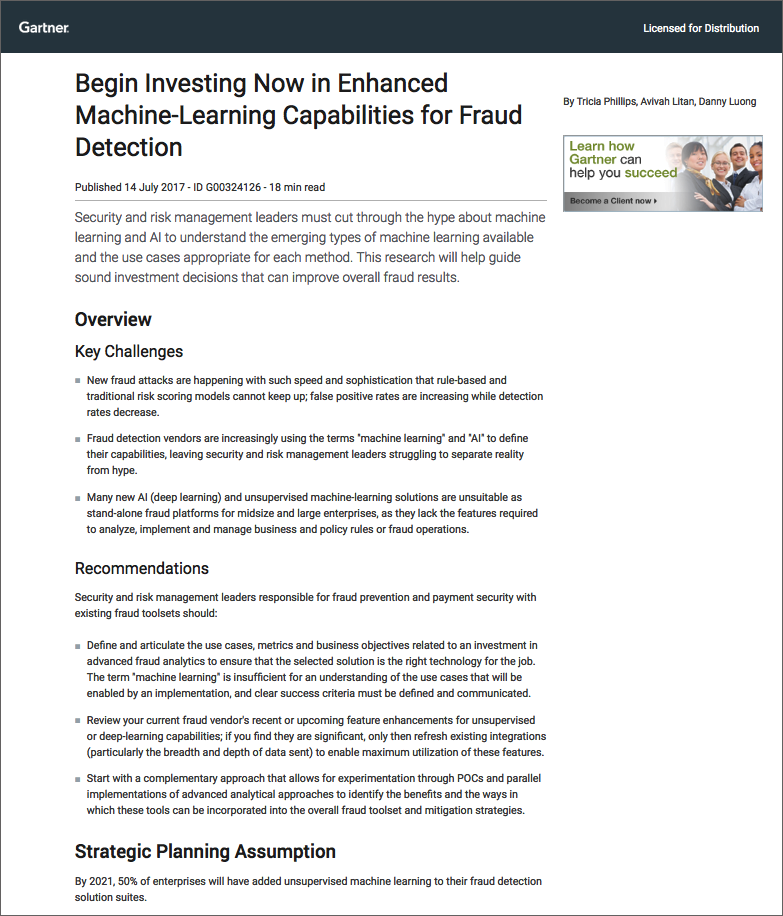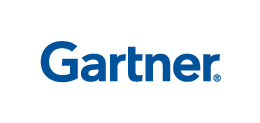 Security and risk management leaders must cut through the hype about machine learning and AI to understand the emerging types of machine learning available and the use cases appropriate for each method. This research will help guide sound investment decisions that can improve overall fraud results.
In this Gartner Research report, learn about:
The types of machine learning used in Fraud Prevention and what each is suitable for.
Upgrading hardware with your current platform might give dramatic acceleration.
Starting with complementary implementation, rather than rip and replace.
GARTNER is a registered trademark and service mark of Gartner, Inc. and/or its affiliates in the U.S. and internationally, and is used herein with permission. All rights reserved.
Gartner, Begin Investing Now in Enhanced Machine Learning Capabilities for Fraud Detection, Tricia Phillips, Avivah Litan, Danny Luong, July 14, 2017