Aerospike's NoSQL Data Platform Increases Revenue Retention and Improves Customer Experience For Financial Services Organizations
A Forrester Consulting Study

In this modern time of digital transformation, financial services organizations are required to adjust to the challenges they are facing while maintaining their core systems and finding new avenues for growth.
A commissioned study conducted by Forrester Consulting on behalf of Aerospike finds that Aerospike's high performance NoSQL Data Platform delivers robustness and strong consistency at scale to result in TCO cost savings ranging from 55% to 75% along with significant business impact from transactional and operational deployments.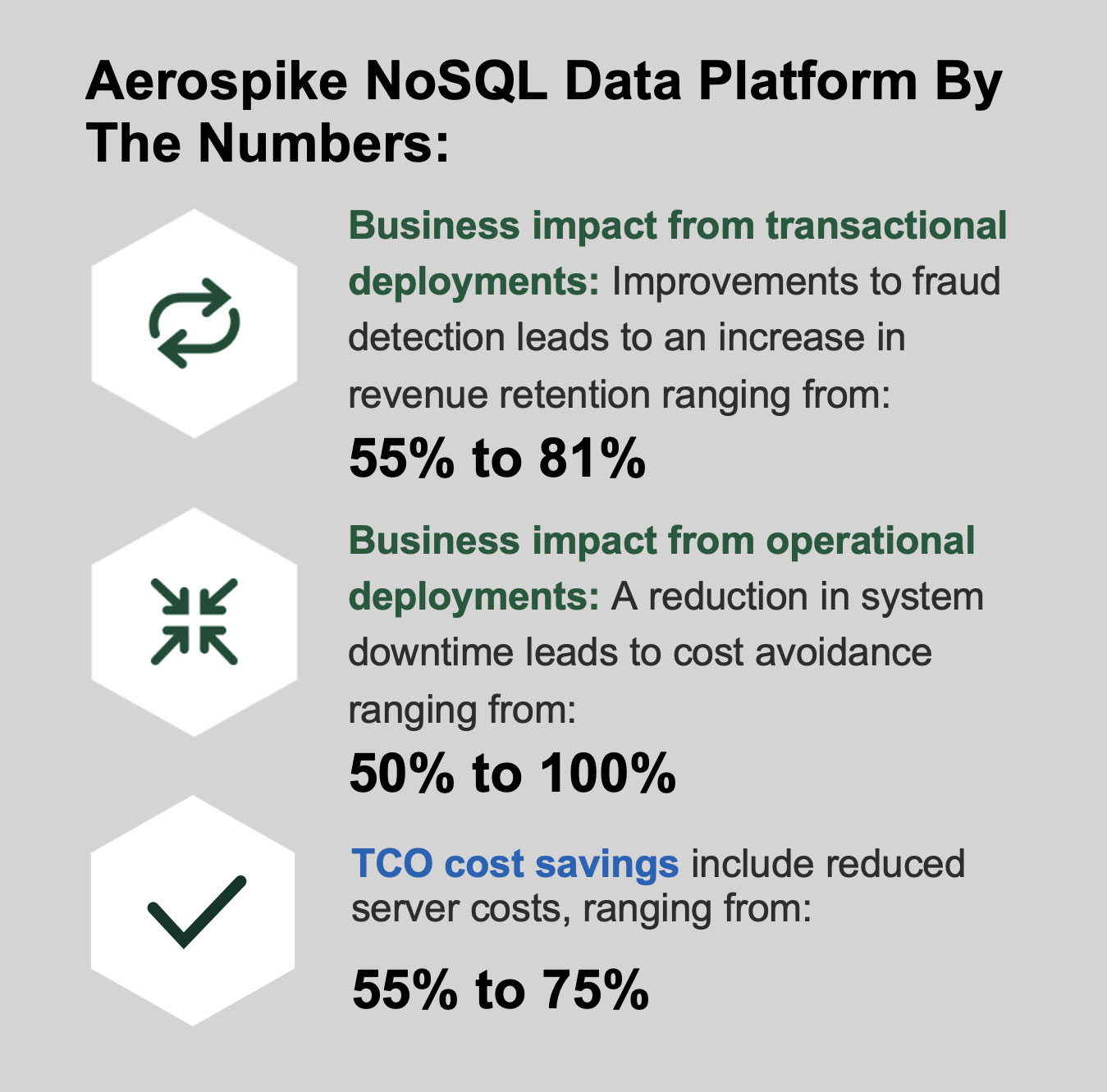 Download the Study
to see how Aerospike delivers total cost of ownership savings from 55% to 75%.