Tech talks, Scale Warrior stories, big data insights. Register for an upcoming webinar, view the recorded archives, share what you have built, tell us your stories or what you want to hear.
Recorded Webinars
Webinar
Exposing Differentiation A New Era of Scalable Infrastructure Arrives
Businesses try to stand out from the crowd, but they often end up doing the same things as everyone else. Exposing and bringing to market an innovative differentiation can be the key. The most forward-looking organizations are coding business logic using the fastest, most agile and scalable technologies available today.
Watch Now
Webinar
Contain Yourself: Development Just Got Easier
Today's enterprise is brimming with all kinds of opportunities. With vast data sources and cutting-edge technologies, new types of applications are being invented in droves. To cultivate the forward momentum, organizations must provide a fast, reliable environment that empowers innovation and reduces complexity.
Watch Now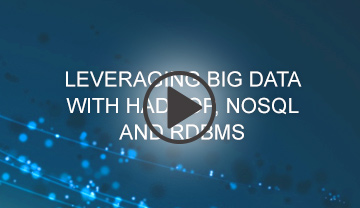 Webinar
Leveraging Big Data with Hadoop, NoSQL and RDBMS
When it comes to capturing and analyzing data, IT departments have more choices today than ever. However, in order to pick the right tool for the job, you need to fully understand your requirements as well as your choices. This is certainly true in the world of Big Data.
Watch Now