Curious about how to use Aerospike, NoSQL technology, and Big Data to your advantage?
Register for an upcoming live webinar or view a pre-recorded webinar to learn more.
Live Webinars
Archived Webinars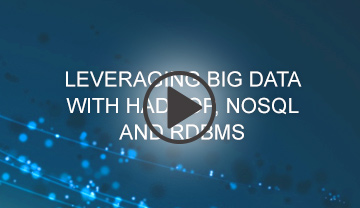 Webinar
Leveraging Big Data with Hadoop, NoSQL and RDBMS
When it comes to capturing and analyzing data, IT departments have more choices today than ever. However, in order to pick the right tool for the job, you need to fully understand your requirements as well as your choices. This is certainly true in the world of Big Data.
Watch Now
Webinar
There are 250 Database products, are you running the right one?
Listen in to this informative webinar featuring guest speaker, Principal Analyst at Forrester Research, Noel Yuhanna and VP of Strategy at Aerospike, Peter Goldmacher, for an overview of the industry, the different types of databases and where NoSQL fits within the enterprise stack.
Watch Now