Tech talks, Scale Warrior stories, big data insights. Register for an upcoming webinar, view the recorded archives, share what you have built, tell us your stories or what you want to hear.
Recorded Webinars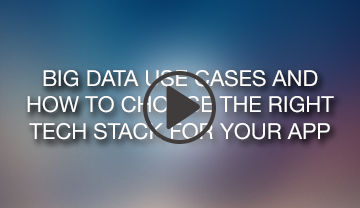 Webinar
Big Data Use Cases and How to Choose the Right Tech Stack for your App
Join Wikibon Big Data Analyst Jeff Kelly, Applovin Founder and CTO John Krystynak and Aerospike co-Founder and CTO Brian Bulkowski in this webinar as they discuss why application use cases should drive technology decisions and how Applovin applies this approach to help its customers optimize the mobile experience.
Watch Now
Webinar
Snappy Growth at Snapdeal: How It Scaled by 500%
Snapdeal is India's largest online marketplace, with over 20 million members, 500-plus product categories and 20,000-plus sellers. Snapdeal Vice President and Head of Engineering Amitabh Misra will join Aerospike founders Brian Bulkowski and Srini Srinivasan to discuss his vision for Snapdeal, challenges faced, choices made along the way, and how they are planning for future growth.
Watch Now
Webinar
Practical Guide to SQL – NoSQL Migration
In this webinar, Anton explains the main advantages of NoSQL and common use cases in which the migration to NoSQL makes sense. You will learn about key questions that you have to ask before migration, as well as important differences in data modeling and architectural approaches.
Watch Now
Webinar
NoSQL Convergence: Why high-traffic applications must focus on key-value storage
This webinar covers the similarities between Document Databases, Column-Family Databases, and Key-Value stores. There is also an overview of how these systems are accessed at a high-level, then examine some specific use cases such as time series data.
Watch Now