Curious about how to use Aerospike, NoSQL technology, and Big Data to your advantage?
Register for an upcoming live webinar or view a pre-recorded webinar to learn more.
Live Webinars
Archived Webinars
2017 DB Trends for Powering Real-Time Systems of Engagement
In this recorded webinar, you will hear from Forrester Principal Analyst Noel Yuhanna, and Aerospike's CTO and Co-founder, Brian Bulkowski, discussing the challenges companies face in powering real-time digital business applications and Systems of Engagement (SOEs). SOEs need to be fast and consistent, but traditional DB approaches, including RDBMS or 1st generation NoSQL solutions, can be complex, a challenge to maintain, and costly. The trend for 2017 and beyond is to simplify systems and traditional architecture while reducing vendors
Leveraging Aerospike to Power Real-time Analytics
In this recorded webinar, you'll hear from Kevin Lyons, Senior Vice President of Data Science and Digital Technology and Brent Keator, Vice President Infrastructure – both from Nielsen Marketing Cloud – and Brian Bulkowski, CTO and Co-Founder at Aerospike as they describe the front-edge architecture and technical choices that have led to Nielsen Marketing Cloud's success.
Operational Techniques for Scaling up Real-Time Mission-Critical Infrastructure
In this recorded webinar, you'll hear how AppNexus scaled its infrastructure without any downtime. Christopher Bowman, Director of Data System Operations at AppNexus, explains the operational techniques used to scale up a core component of the AppNexus infrastructure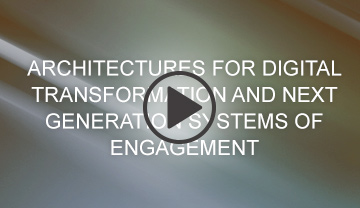 Architectures for Digital Transformation and Next Generation Systems of Engagement
Brian Bulkowski (Co-Founder and CTO at Aerospike) and Noel Yuhanna (Principal Analyst at Forrester) discuss three accelerants of Digital Transformation: effective database architectures, data organization strategies, and application design patterns.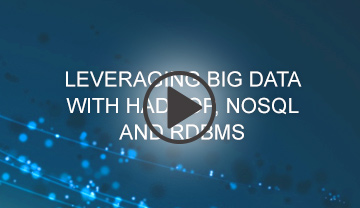 Leveraging Big Data with Hadoop, NoSQL and RDBMS
When it comes to capturing and analyzing data, IT departments have more choices today than ever. However, in order to pick the right tool for the job, you need to fully understand your requirements as well as your choices. This is certainly true in the world of Big Data.
There are 250 Database products, are you running the right one?
Listen in to this informative webinar featuring guest speaker, Principal Analyst at Forrester Research, Noel Yuhanna and VP of Strategy at Aerospike, Peter Goldmacher, for an overview of the industry, the different types of databases and where NoSQL fits within the enterprise stack.
Tectonic Shift: A New Foundation for the Data Driven Business
The Briefing Room with Dr. Robin Bloor and Aerospike Register for this episode of The Briefing Room to learn from veteran database Analyst Dr. Robin Bloor, as he explains the evolution of database, how we got here, and where the market is headed.
Don't be Frightened by Moving to NoSQL
In this presentation, Peter Milne will take you through a comparison of NoSQL technologies. What are the conceptual differences between NoSQL and RDBMS? Why consider one versus the other for your use case? What data modeling, architectural and practical migration factors you will need to consider?
Supporting Modern Applications: Data Management for Speed & Scale
Today, more than ever, businesses rely on IT to deliver a competitive edge. They want efficiency, agility and the ability to innovate through better collaboration, visibility and performance. However, as business applications continue to grow more sophisticated, so does the challenge of supporting them.
NoSQL Convergence: Why high-traffic applications must focus on key-value storage
This webinar covers the similarities between Document Databases, Column-Family Databases, and Key-Value stores. There is also an overview of how these systems are accessed at a high-level, then examine some specific use cases such as time series data.
Snappy Growth at Snapdeal: How It Scaled by 500%
Snapdeal is India's largest online marketplace, with over 20 million members, 500-plus product categories and 20,000-plus sellers. Snapdeal Vice President and Head of Engineering Amitabh Misra will join Aerospike founders Brian Bulkowski and Srini Srinivasan to discuss his vision for Snapdeal, challenges faced, choices made along the way, and how they are planning for future growth.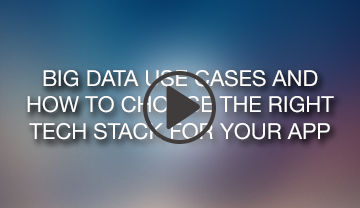 Big Data Use Cases and How to Choose the Right Tech Stack for your App
Join Wikibon Big Data Analyst Jeff Kelly, Applovin Founder and CTO John Krystynak and Aerospike co-Founder and CTO Brian Bulkowski in this webinar as they discuss why application use cases should drive technology decisions and how Applovin applies this approach to help its customers optimize the mobile experience.